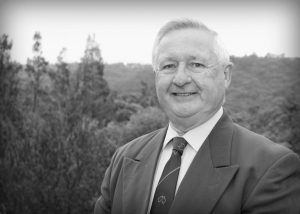 David McMonnies
Managing Director
David is the founder of Building Code & Bushfire Hazard Solutions which was established in 1999.
He is examination qualified with The Institution of Fire Engineers to full 'Member" level and holds a Masters Degree in Construction Management, a Graduate Diploma in Design in Bushfire Prone Areas and is a recognised FPA Australia BPAD Level 3 Accredited Practitioner.
David's academic qualifications combined with nearly 50 years of practical fire fighting experience with NSW Rural Fire Service forms the basis of David's extensive fire service and fire systems understanding.