Building Code & Bushfire Hazard Solutions has setup a business arm that has been developed to create, maintain and certify Asset Protection Zones (otherwise known as fire breaks or bushfire buffer zones).
An Asset Protection Zone (APZ) is a fuel reduced area surrounding a building or an asset of value whether residential, commercial, industrial or environmental. Fuel reduced means just that; a reduction in the available vegetation sufficient to reduce the impact of bushfire onto that asset. It does not mean the total removal of all vegetation and yes, some trees can remain in the majority of cases.
An APZ may only be implemented on your land and cannot overflow onto a neighbouring property without their written consent. You cannot undertake any clearing of vegetation on a neighbour's property including National Parks, Crown Land or any land under the management of Council without their formal consent.
A correctly designed and maintained APZ will:
Provide a "buffer zone' between the bushland hazard and the asset. This reduces the radiant heat and ember attack associated with possible building losses during bushfire impact.
Provide access for fire fighters and occupants and a relatively safe area where property defence can be established or back burning can be commenced.
Asset Protection Zone Maintenance is an independent operation and can provide specialist hazard reduction work in keeping with NSW Rural Fire Service's document "Planning for Bush Fire Protection – 2019" and the "Standards for Asset Protection Zones" as well as any particular consent conditions.
We can also certify an APZ project upon its completion to meet the needs of the NSW Rural Fire Service or local Council's. A regular vegetation management plan which is often a DA requirement can also be setup and then management services can be provided.
Asset Protection Zone Maintenance is registered with the NSW Rural Fire Service as a Hazard Reduction Contractor and produces Material Safety Data Sheets and Site Hazard Control Plans for all of its projects in keeping with appropriate legislative requirements including WorkCover. We have sufficient equipment including rubber tyred machinery and staff to deal with most projects (we do not carry out hazard reduction burns as often this can be done by the RFS at no cost).
In some instances the creation of APZ's and the principles for bushfire protection conflict with ecological objectives or legislative requirements. We are able to work closely with independent ecologists or Council environmental officers towards the best possible outcome for fire and life safety issues. Where necessary we can establish the required APZ's by hand causing minimal impact to the environment as well as liaising with ecologist to ensure there is an acceptable solution between fire safety and environmentally sensitive areas.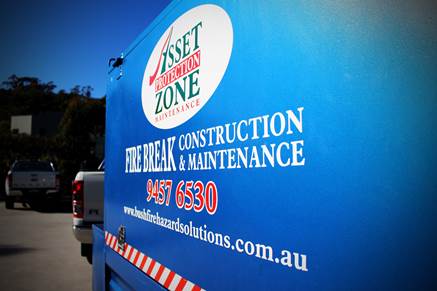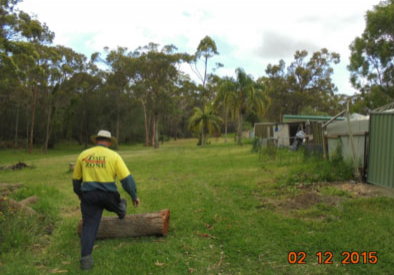 Special Fire Protection Purpose project – Yarrawonga Park
Special Fire Protection Purpose project – Yarrawonga Park Project details May 04, 2015 Project was a result of a DA submission for a new SFPP development in forested land. The land owner had a basic APZ along a boundary with residential development. APZ Maintenance was tasked to extend and widen the APZ to meet formal … Read more